Respect for folder, people, and environment.
Socially Responsible Venttri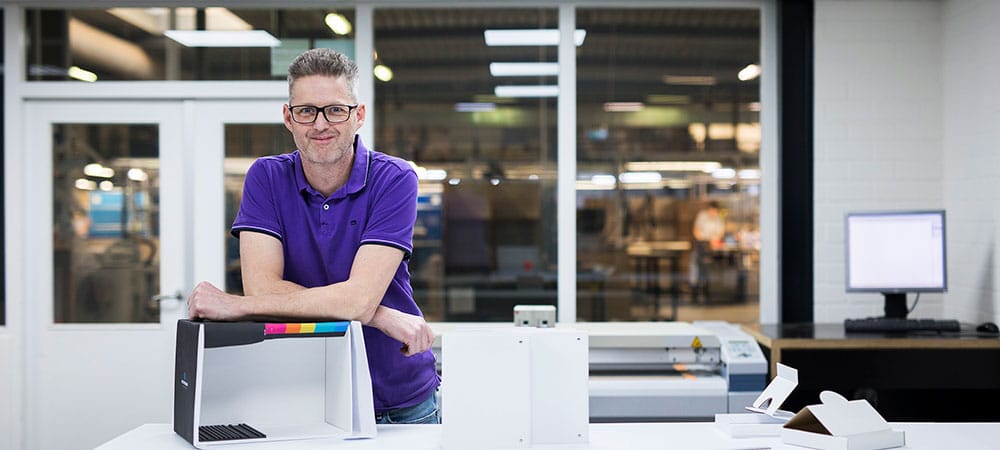 As creators and developers of presentation products, we understand that we can make a difference by conducting business responsibly and sustainably.
Environmentally conscious practices
Presentation products should bring enjoyment for a long time, just like the environment.
Waste management. In recent years, Venttri has significantly reduced its waste volume. Waste separation is integrated into our work processes, and strict adherence to this practice is enforced.
Solar energy. In 2019, Venttri installed 1254 solar panels, generating 350,000 kWh of electricity annually. This is equivalent to the energy consumption of 100 households. Through these solar panels, we can power our machinery.
LED lights. LED lights have a remarkably long lifespan. That's why Venttri has replaced all its lighting with LED.
Environmentally friendly commuting. Visitors and employees can charge their electric cars at the two charging stations installed in the parking lot.
Dovie Foundation
We have joined the Dovie Foundation, which supports less privileged wheelchair travelers, ensuring they can enjoy barrier-free and worry-free vacations in England. We believe in this noble initiative, and since 2022, Venttri has been supporting this foundation.
Local Initiatives
Venttri sponsors various local cultural and sports initiatives. We take pride in supporting Cultureel Centrum Jan van Besouw, Hockeyclub Goirle, the biodiversity team in Goirle, GSBW soccer club, and Goirlese Handballvereniging GHV.
Sampark Foundation
Education is the foundation for a better future. While it may be taken for granted in the Netherlands, unfortunately, that's not the case in some countries. Since 2018, Venttri has been supporting the Sampark Foundation, which combats illiteracy and poverty in India through local educational projects. Check out the incredible work they do.
Imikaaa Foundation
The Imikaaa Foundation aims to improve the living conditions of street and orphaned children in Uganda. Venttri also wants to contribute to better living conditions, access to education, sufficient food, clean water, sanitation, and good health. That's why we're supporting the Imikaaa Foundation for the next three years. And we're proud of it! Read more about the foundation here.