Respect for humans and environment.
Corporate responsible Venttri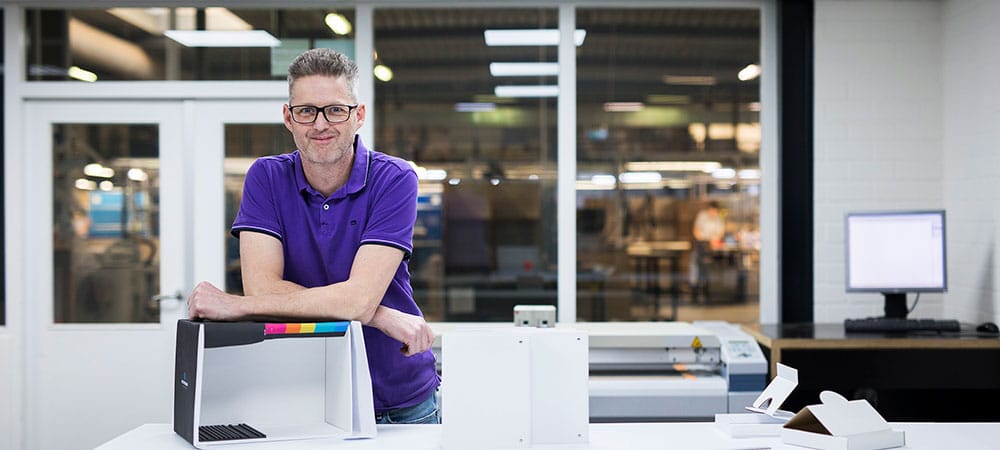 As producers and developers of presentation products we understand that we can make a difference with responsible and sustainable entrepreneurship.
Environmental accountability
You should be able to enjoy presentation products, and the environment, for a long time.
FSC®. Venttri uses FSC®-certified cardboard and paper. We are able to produce a presentation product in full compliance with the FSC® standard. FSC® certificate number: SGSCH-COC-007826. License number: FSC-C095370.
Waste streams. In recent years Venttri has significantly reduced the amount of waste. Waste separation is included in the work processes and strict compliance is carefully monitored.
Solar energy. In 2019, Venttri installed 1254 solar panels. We use this to generate 350,000 kWh of electricity every year. This is equivalent to the consumption of 100 households. Through the solar panels we are able to supply our machinery with electricity.
LED bulbs. LED bulbs have an extremely long lifespan. That is why Venttri has replaced conventional lighting with LED in all its offices, production hall and warehouse.
Environmentally friendly driving. Visitors and employees can charge their electric cars at the 2 charging stations installed at the parking places.
Local initiatives
Venttri supports various local initiatives in the cultural and sportive field. We are the proud sponsor of Cultureel Centrum Jan van Besouw, Hockeyclub Goirle and football club Willem II.
Sampark foundation
Education is the basis for a good future. In the Netherlands that goes without saying but that does not apply to some other countries, unfortunately. That is why Venttri has been supporting the Sampark foundation since 2018. This organisation challenges illiteracy and poverty in India with local, educational projects. Click here to see all the good work they do.