A gift box custom-made and printed with your own design.
Pack corporate gifts in a customised box.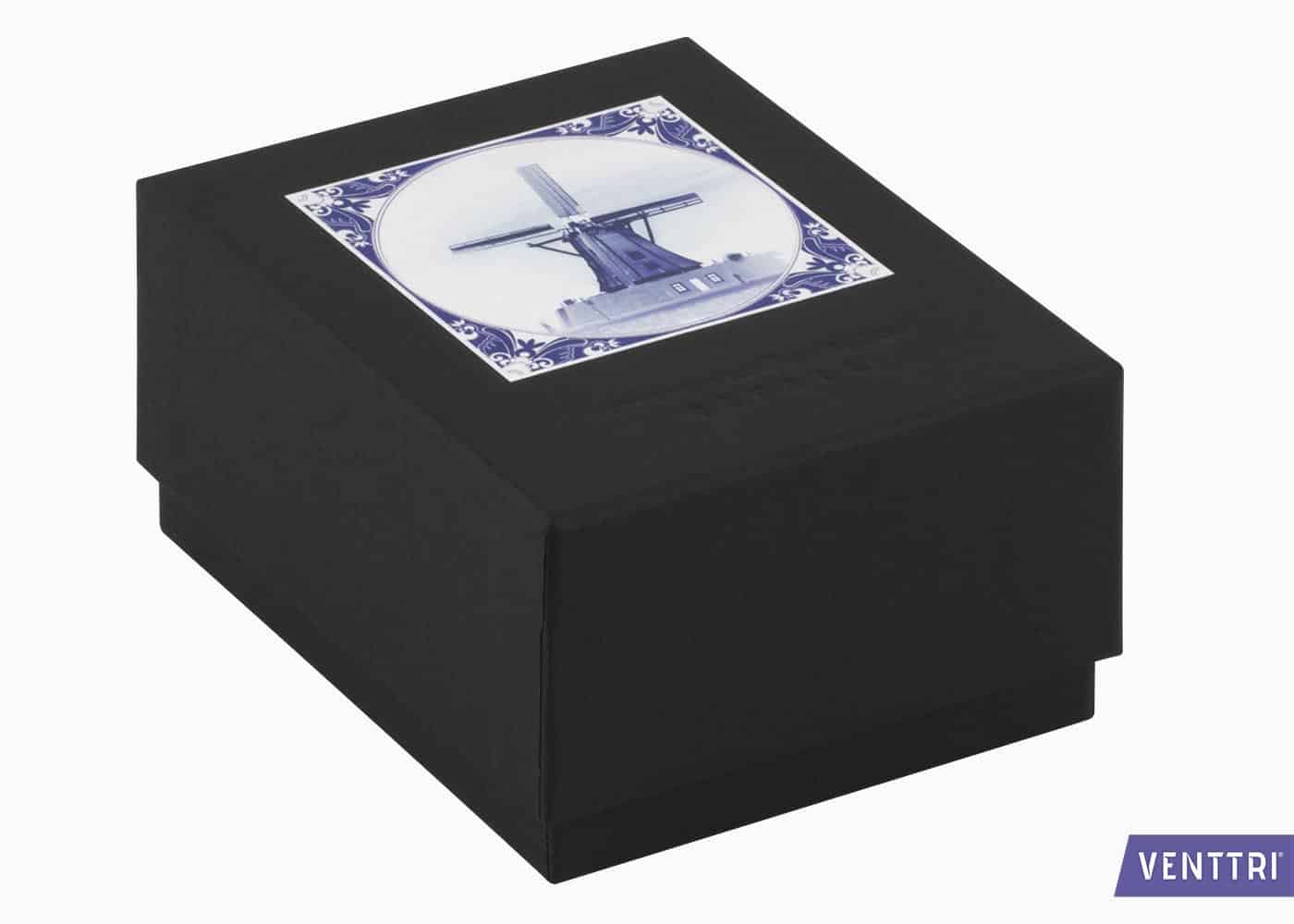 Do you want to surprise your customers or associates during the holidays with a gift? Complete with customised packaging. A unique and personalised gift box or gift packaging is the perfect tool for that. Do you also think it should make an immediate impression upon receiving it? Venttri can help you with that, we have specialised in this for decades. The gift comes into its own in packaging printed with a personal touch. But not only the printing, also the right material of the packaging has a high surprise value. Venttri can adapt the box to any size and capacity. Even better: we make sure the box is already a gift in itself.
Do you have questions about a product?
Our employee is happy to help you.
Gift box from idea to finished product
Gift packaging is always bespoke.

The size, the design, the shape: it varies from product to product. We start with the item to be packed. This is because the weight and size are the main starting points for your customised gift packaging.
To fix the product firmly in the packaging, we use, for example, a foam interior or papere wrapped sulphate cardboard. The foam interior is available in various colours. We can wrap a cardboard interior in printed paper. If you want printing around the products on the interior, we recommend using cardboard. This is because the foam is not printable.
We can also apply pad printing or stickers to the products.
Just take a look at the examples below on the page.
Gift packaging with luxury details
The details make all the difference.
Gift boxes or gift packaging are available in many different designs. Think of a gift box with lid or a special hinge box that can be tied with luxury ribbons. Various materials are possible. Each material has its own character and advantages. For example, packaging wrapped in printed paper, made of natural cardboard or of modern plastic polypropylene is among the options.
We can finish the outside and inside of the packaging with a laminate of your choice.
And to finish it off, we can provide the case, box or packaging with various closures, handles. Choose, for instance, a luxury leather handle.