Cover-worthy & representative.
Covers and folders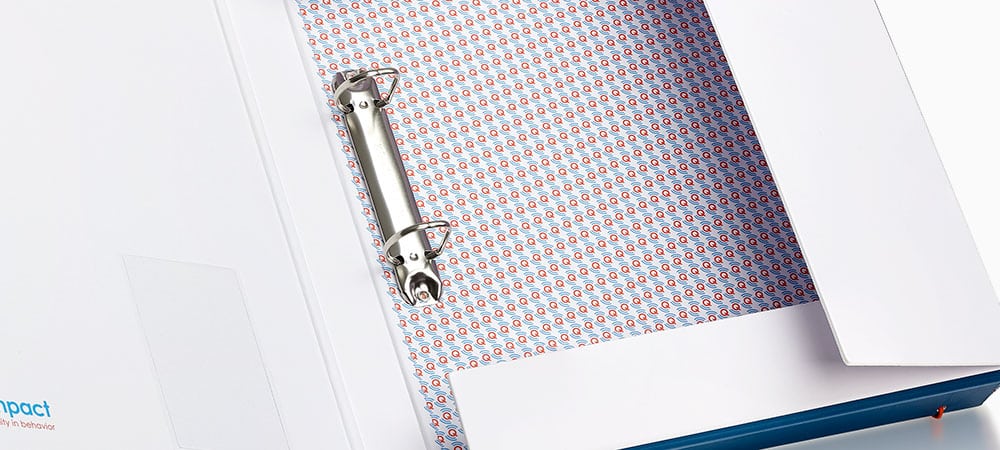 Some say that a first impression is often the only impression. This certainly applies to covers or folders. Whether you're looking for a customized offer folder or a file folder with your own print: Venttri knows the power to seduce and convince like no other.
Do you have questions about a product?
Our employee is happy to help you.
Sustainable folder material
Choose your design
Covers or folders come in many designs, for example hardcovers, PVC, aluminium and cardboard. And also in any size, even in XL, up to 140 cm wide. How will you be using the folder and what fits your look best? Of course we'll make the folders and covers with your own print, your own logo.
Read more
Want to go for exclusivity and enhance the material? Then we'll apply a special laminate which protects and adorns the surface even more. Choose from scratch free matted, gloss, linen, soft touch or pearl. Want to know more? Let us know!

Are you looking for bigger volume?
Doesn't the content fit into a folder or a cover? Then opt for a different presentation product. Venttri also produces all types of binders and box files.
Lees meer
A box file is a mix between a binder and cassette cover and offers more space. It's the perfect product for storing brochures or loose-leaf documentation in an organised and presentable way. Whatever product your choose: Venttri develops and produces everything in-house; we think along with our clients during the initial stages and we make a customized product which matches your particular needs. Want to know more? We're happy to help you.