Sturdy result and in your own corporate house style.
Paper over board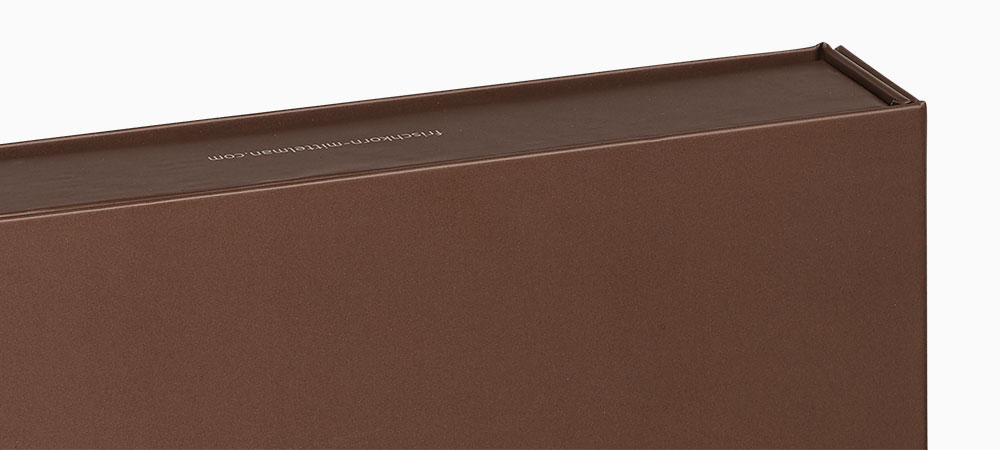 A Venttri paper over board presentation product gives a sturdy result and can be entirely printed in your corporate house style.
The basis of most Venttri presentation means is board. This functions as the skeleton of the product. We cover the board with (offset printed) paper. This is the most common technology nowadays for making presentation products.
The advantage of a paper over board binder or any other presentation product is that it can be printed very clearly. To make the print last we fit the paper with laminate: a thin, plastic layer of protection. This laminate can be applied in various designs: matted/scratch-proof, gloss, linen, soft touch or pearl.
Do you have questions about a product?
Our employee is happy to help you.
Get inspired
Examples of paper over board presentation products