Strong & exclusive.
Aluminium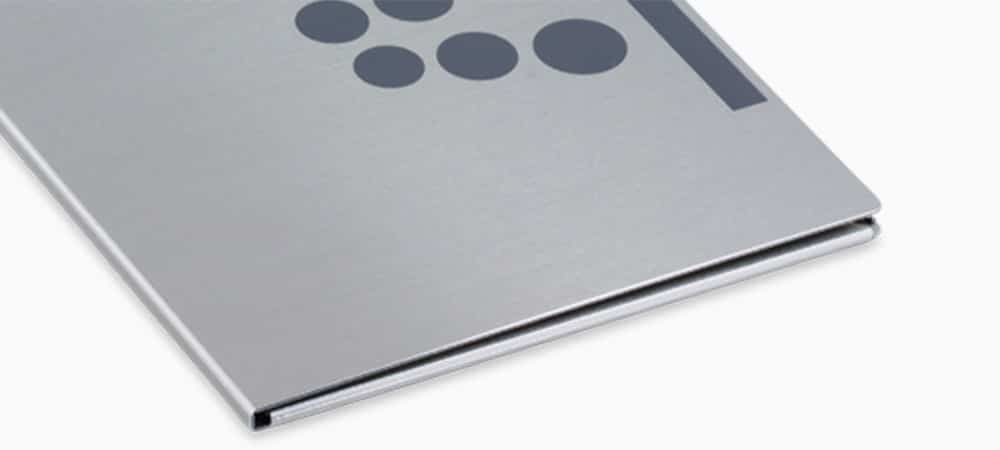 Are you looking for an exclusive look for your item? Then upgrade it with an aluminium binder or any other presentation product made from this light and strong metal.
Aluminium is used to make, for example, boxes, binders and table flip charts. Venttri's basic material aluminium consists of two layers of aluminium with a polypropylene core. By removing the aluminium we are able to bend the core easily and frequently. Please note: aluminium is prone to scratching.
Aluminium can be printed in digital and screen print. When you print on aluminium print you get a really cool metal-effect because of the transparency of the ink. Perfect for those more exclusive presentation means.
Do you have questions about a product?
Our employee is happy to help you.
Get inspired
Examples of aluminium presentation products