Perfect solutions for presenting your samples.
Maxxisample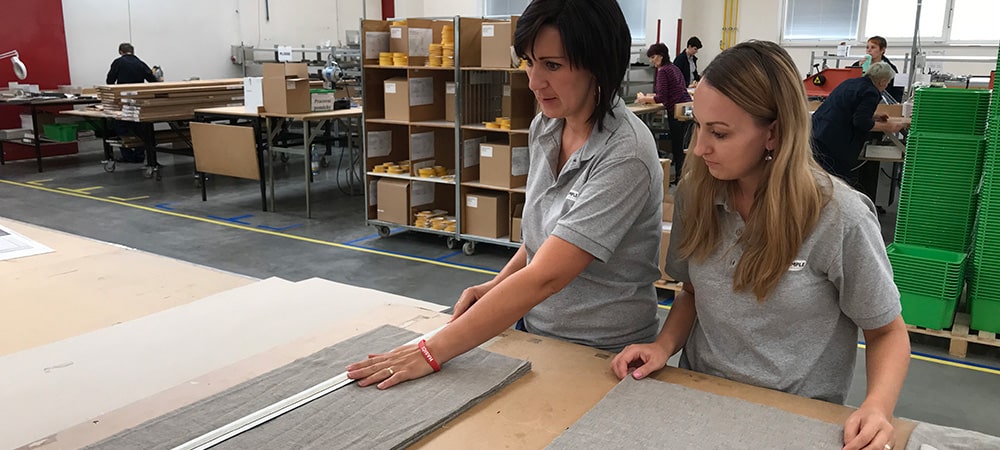 Venttri's unique cooperation with its sister company Maxxisample in the Czech Republic also makes it the perfect partner for interior design companies. Maxxisample has all the essential techniques that are needed to produce samples.
One-stop-shopping
Venttri and Maxxisample (Czech Republic) are a unique combination. Together, we can offer you the complete process, from sample books to sample processing; from idea to end product. And all of this through a single point of contact: one-stop-shopping. Your contacts are via Venttri in Goirle (NL). You can also arrange the transportation of you materials through Venttri so that everything arrives correctly at Maxxisample.
Our promise to you
Visibility of your brand on the shop floor, by displaying collection catalogues or other types of sample presentation, is a powerful way to create customer demand and to stimulate sales. You want to inspire and tempt customers. Let Maxxisample and Venttri help you decide how, so that you can differentiate yourself from other vendors. We will help you and your collection to really stand out.
Maxxisample: Experience is our cornerstone
Maxxisample operates from a large production location in Telc in the Czech Republic. The town of Telc is located in an area with a rich history of textile processing. The professionals at Maxxisample have all the expertise needed to create the perfect sample books, sample cases or sample hangers for you. After all, sample production is a very specialised field.
Scanning & client material stocks
The Maxxisample building covers an area of no less than 2400m² and houses various production halls and a logistics department. Client materials (fabrics, wood, aluminium etc.) are registered on arrival using a barcode scanner. The materials are then stored securely in the large client warehouse. If you would like to find out more about Maxxisample, please visit the website: Maxxisample.