Clear and environmentally aware
Recycled sturdy plastic PET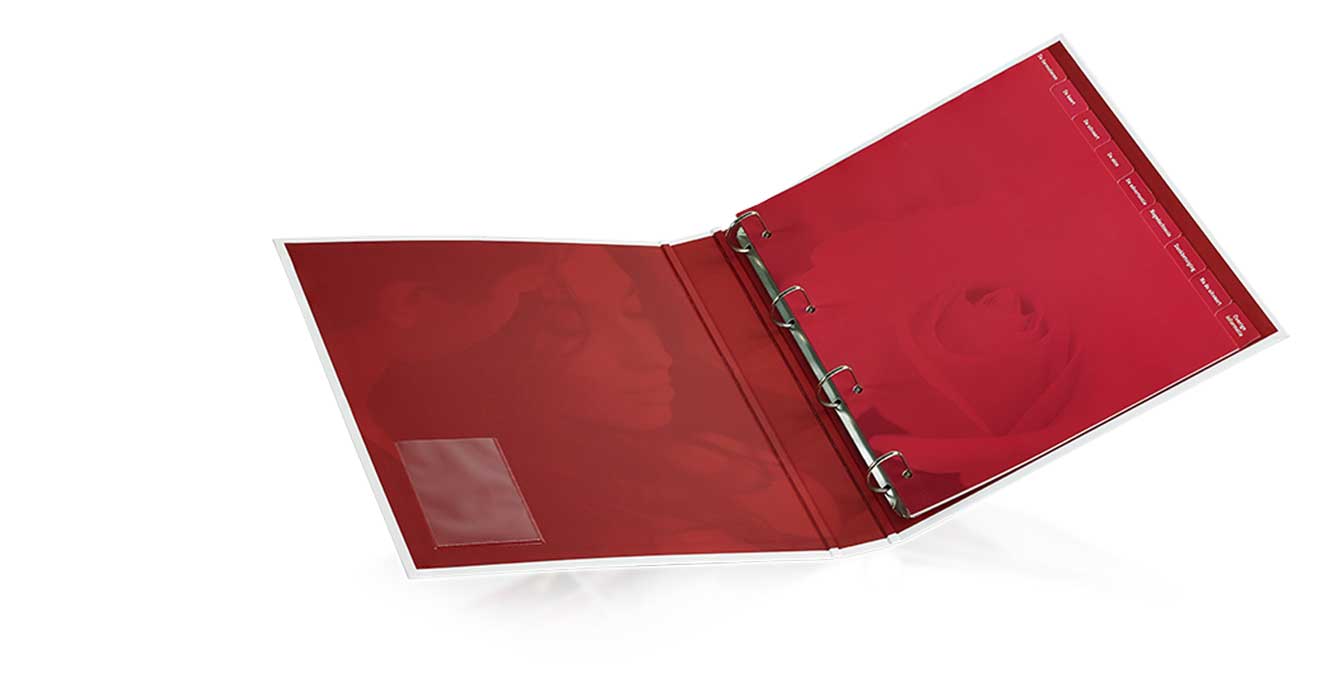 PET can be compared to polypropylene. Sturdy and a recycled material. But we mainly use it for sleeves or dividers because it tears less easily and is clearer. Cards and leaflets put in a PET sleeve remain colourfast. Read more about the advantages here.
Printing on PET plastic
The main advantage of polyethylene terephthalate is that it is much clearer than PP. When you put your printwork in a sleeve made of PET, the colours of the print remain true to colour. With PP, you get more of a milky effect. Venttri can print full colour or screen print on single-sided matte or clear polyethylene terephthalate. The printwork will be razor-sharp on this material.
We can punch out shapes and fold it using crease lines. When you fold the crease line, the material stays like this and does not tend to bulge. This keeps it tighter than when you use PP.
Present with clear plastic
We use PET up to 1mm and is especially widely used for label holders, cases, inserts, end sheets or dividers. It is very well suited for a transparent insert because your leaflet or information sheet remains nicely protected and easily visible in this transparent material. The smooth material makes it easy to slide the booklet in and out. Add a thumb grip to make it even easier. It is also a very tough material. In fact, it does not break or tear when you fold or die-cut it. This also makes it very good for cover sheets in a folder that are taken out frequently.
Nothing is standard at Venttri.
We make customised label holders, cases, inserts, end sheets and dividers. We have years of experience in advising on and making presentation tools, which means we deliver a very high-end luxurious quality and can provide you with the best advice to achieve the best product.
Do you have questions about a product?
Our employee is happy to help you.
Get inspired
Examples from PET plastic