MDF is a very rugged choice
Using MDF as a base material for printing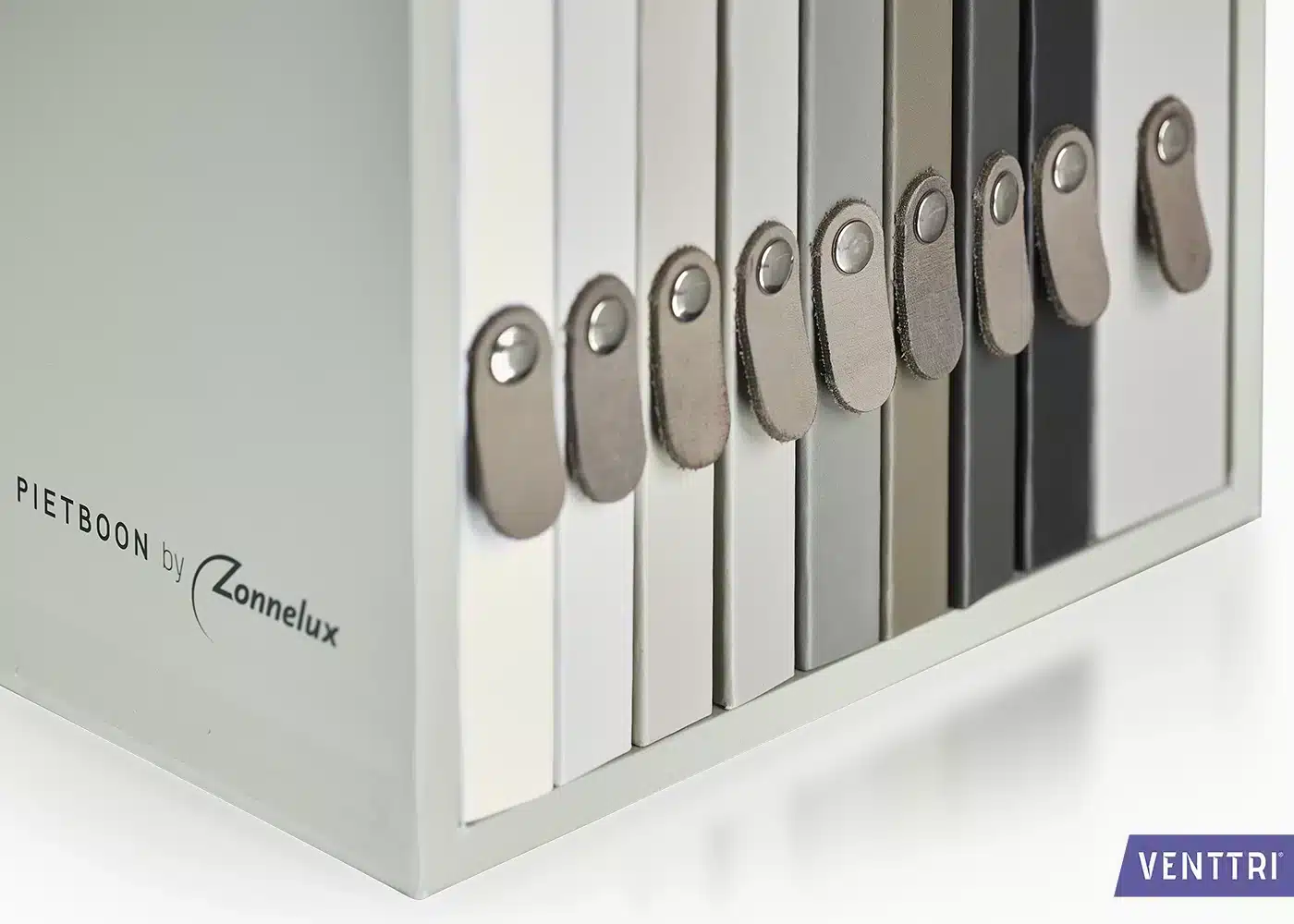 If you want a robust outer box or luxury box with a strong carrying capacity, for example for a series of folders, we often use MDF as the base material for printing. MDF can be printed uncovered or covered with paper or textile and printed in the style of the product you want to display.
Printed MDF
Printing can be done directly on white or black MDF by screen printing or digital printing. MDF is a durable material thanks in particular to its long lifespan. Direct printing on this material also gives a more natural look. Because the board is already black or white, it is often chosen to cover only the outside. The inside is already beautifully black or white. The advantage of MDF is that it has a very high load-bearing capacity. The material does not bend when heavy materials are used. The luxurious look can also be enhanced a little with pretty swivel locks or nickel screws for decoration.
Types
MDF is available in different thicknesses and types. We use 3, 4, 6, 9 or 12 mm brown or black. The black board is only used when we print directly on it. When we cover the plate in printwork, we use the standard brown variant. We adjust the thickness to the material that needsto be carried. The heavier the product, the thicker the plate becomes. But it can also be an aesthetic choice to use a thicker plate.
Processing techniques
MDF is often used for a case or box that needs to carry heavier materials.
To make it extra sturdy, corners are put together serrated. This gives you nice right-angled corners. The material can be milled into all shapes. Please note that when corners are too sharp, an extra hole may be created by the router to make a right-angled corner.
Presentation products in MDF
When it is clear what the purpose of the product is and what it will be used for, we sometimes choose an even sturdier material. We can use MDF in the following product groups:
Do you have questions about a product?
Our employee is happy to help you.